The Paritor family would like to welcome yet another new addition: Jade Tyrer.
Jade will be filling the role of Junior Developer as part of Paritor's recent recruitment initiative. Jade joins following the introduction of our Junior Software Engineer, Matthew Batten. Matt continues to settle into the role whilst implementing and expanding on his coding capabilities.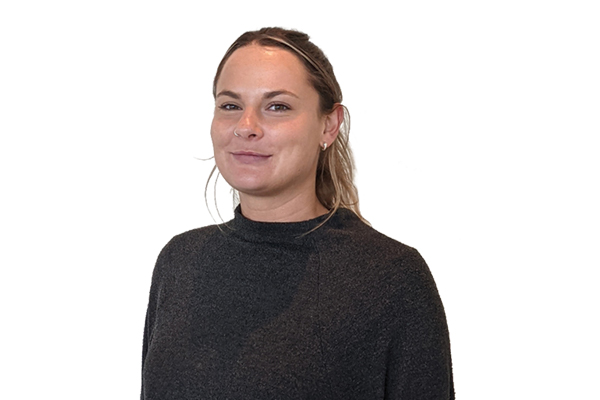 Jade originally joined Paritor as part of an internship with a keen enthusiasm to expand her web-development skill set. It wasn't too long before Paritor's newest team member Jade became a fully-fledged team member thanks to the impressive contribution she has made towards the development of our Live Portal platform. Let us introduce you to her…
'Hi, I'm Jade, and I'm the latest addition to the Paritor team. I finished my degree in Banking and Finance in 2018 before deciding that accounting wasn't right for me! I then left for Melbourne, Australia, where I undertook a web-development bootcamp for ten months. In this time I obtained a diploma in IT. I then returned to Devon to start my career.

Outside of work time, I have recently taken up wake-boarding. I also enjoy snowboarding in the Alps when winter comes around.

I'm currently working on the design, user interface, and user experience side of the software which I'm really enjoying. I'm also excited to develop and grow my skill set in this area. Tech is a lot more exciting than accounting!'.

Jade Tyrer, 2020
Jade joins the rest of the Paritor team in continuing to work from home whilst Covid-19 social distancing measures make working from the office challenging. However, the team continue to regularly meet in safe and spacious locations. We look forwards to meeting Jade in person at our next fortnightly meet.
Congratulations and the best of luck to Jade!