You can access the Paritor software on any system running Windows 10. You will need to have a User Record in the software set up specifically for the device that you will be using to work from home. This needs to be set up prior to trying to open the software on your device.
Create a User Record Card
To create a new User go to:
System (Menu Bar) > Users > New User This will display the window below: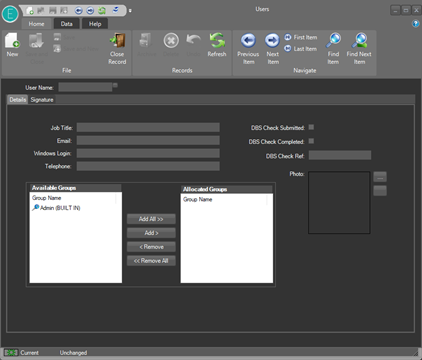 You need to enter the User Name to save the User.
You will need to enter the Windows Login. The system looks at the information stored in the Windows Login field of your User Record Card. If this doesn't match the machine that you're using to log in with the system won't let you in.
Furthermore you can specify their Job Title, Email as well as including a Photo.
Save the record card
While creating a User or after the User has been created, you'll need to select what the User can access in Ensemble. To do this: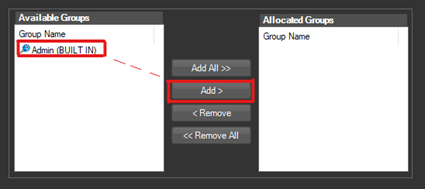 click on the User Group you would like the user to have from the left hand panel
click Add> from the middle
Save the record card
Installing the Software
To download version 4, please click here
Click on the above link and you will see a file download onto your computer.
Once this has finished you will need to open up the software on your machine.
The first time you do this it will ask you to connect to your database.
To do this you will need to click on 'Connect to an existing Cloud Database' and then you will need to enter:
If you would like to know your Customer ID and Password feel free to get in touch and we can provide these details for you.
If you're interested in working remotely but struggle with the constant video meetings then have a look at spot, who encourage walking meetings.