The lockdown has left many in unprecedented circumstances
It has been especially turbulent for those who have had to re-organise their living and working arrangements. Yet, being house-bound has encouraged us to hone our skills and re-evaluate what we take for granted. 
Some have embraced the opportunity that comes with isolation to explore new hobbies, start projects, learn languages, study new subjects, and practise instruments.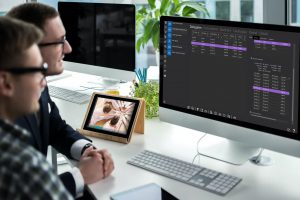 Learning through Lockdown
At Paritor, our new graduate employee, Matthew Batten, describes his change of circumstance and the learning and mentoring he is undergoing with Paritor founder Simon Dutton:
'When COVID hit the UK, I was just about to start my search for a graduate job in Exeter. With many of my friends being furloughed I was wondering if there would be any jobs to look for. There was precious little in the way of permanent opportunities for graduates. Thankfully, I saw a job advert for a position at Paritor. 
It was a strange experience going through a recruitment process during lockdown. Although a lot of primary interviews these days are conducted over the phone or online, they are almost always followed by a face to face interview. However, I was joining a company where I hadn't met anyone or seen any offices.  
Even now, it is all still a little strange. Although meeting most of my colleagues through gatherings in Exmouth and Exeter, I still haven't met Simon who is mentoring me. Having only coded a little during my degree, it feels weird to not be able to ask for help in person. By using Microsoft Teams we have been able to talk through problems effectively and I feel myself improving every day'.  
Matthew joined the business as part of a major recruitment drive which seeks to hire a number of graduates and several more experienced individuals over the coming months. Matthew has primarily worked on learning coding as Paritor's new Junior Software Engineer and comes from a mathematics background.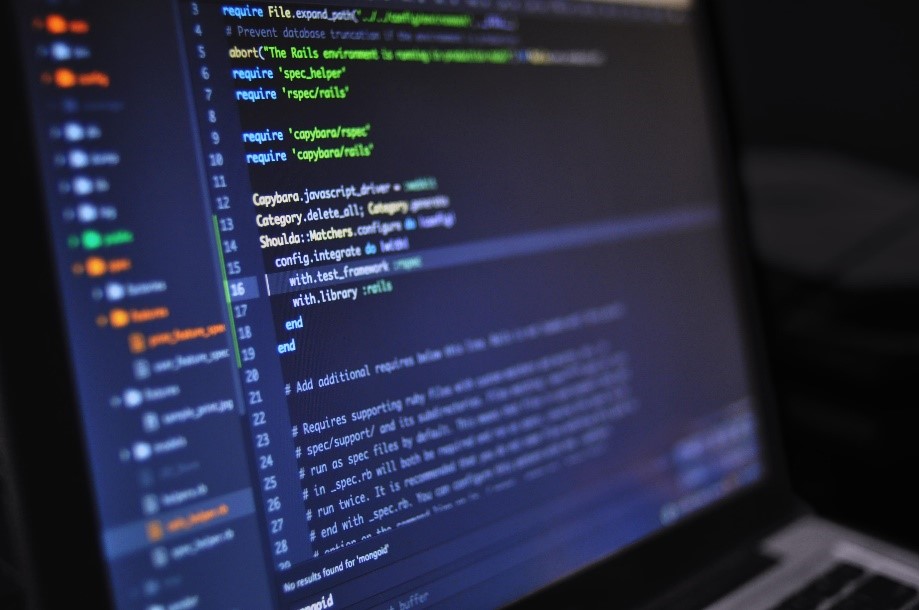 Teaching Through Lockdown
Our founder and architect Simon has become an expert in coding over the past thirty years. Despite having never met Matthew, Simon is standing up to the challenge of teaching computer coding without meeting his apprentice face-to-face; something he has never needed to do before. 
'I have been mentoring people all my life and I am proud of the record we have at Paritor for recruiting and developing fresh talent, but nothing has been like this. Even though learning coding remotely has been common for some time, teaching someone you have only met in 2D, on a screen, is a very different experience.
Setting new tasks, sharing ideas and just chatting through problems is not as easy because you don't get to pick up on the body language and other cues you see in a 3D world. I find it harder to tell when I have completely bamboozled Matt, but hopefully now he will tell me when I have. Matt's rapid progress and development is proof that we can be successful in new ways, but that does not change the fact that I am looking forward to meeting him properly soon'. 
Picking up new projects, learning, and adapting in response to the Covid-19 pandemic has resulted in unearthed plans, changes of pace and scenery, and alterations in what we call our "every day". In order to combat moments of uncertainty, it is essential that we develop even stronger relationships between colleagues and provide clarity on matters misunderstood through a challenging Coronavirus haze. 
Learning something entirely new and passing skills on are both rewarding ways of strengthening our standing on uncertain ground.  
Tips for Remote Mentoring
From reflecting on our mentoring experiences, here are Paritor's top five tips for learning a new skill in an entirely remote situation: 
Be Honest – stay true to yourself and true to your teacher. Never dodge asking "the silly question" regardless of your concerns surrounding it.  
Let Go of What You Think You Know – Always share your stance on a matter, but never be afraid to try someone else's approach. This can improve your angle for working through a problem and finding a solution.  
Catch Up Regularly – To stop work from progressing in the wrong direction, touch base with your mentor or mentee regularly. As learning is remote, it may be worth catching-up on progress more regularly than you usually would.  
Embrace the Unknown – Sometimes creating the perfect end product can involve taking two steps forwards and one step backwards. Don't be afraid to re-learn, redo, and improve.  
Give It Your Best Effort – Both educating yourself on a new topic and imparting knowledge successfully involves tenacity. Overcome hurdles together and persist.