How to Manage Challenges Surrounding New Graduates
Covid-19 impacted the operations of many businesses globally as employees began working from home.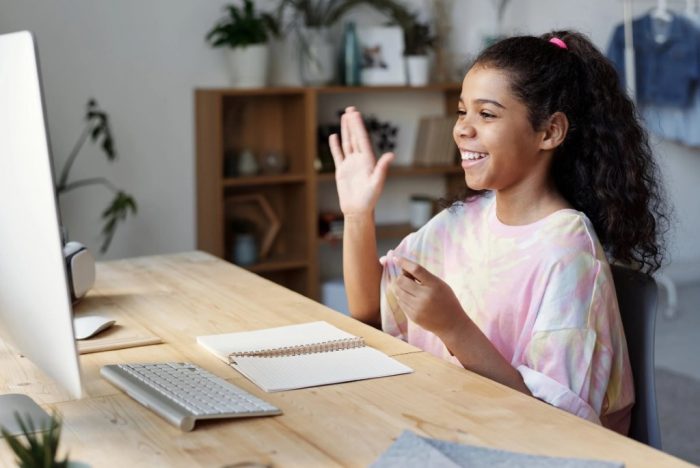 Make-shift office spaces in living rooms, spare rooms, and kitchens materialised overnight. Pets grew excessively demanding of our affections and our work life and families were forced to collide, with many of us adapting to Covid-19 and the role of teacher and parent.
Yet, despite how unsettling this may seem, our ways of working have changed more permanently than ever imagined. Temporary solutions have been adopted as long-term approaches to working, and only those organisations willing to adapt seem capable of surviving. 
How We've Changed
At Paritor, Covid-19 has resulted in a couple of notable changes. Firstly, the team have moved away from the office and have no intentions of returning for the foreseeable future. Secondly, the team has grown. Despite the impact of the pandemic on this year's graduates securing positions; with '40% of students worried… they won't be able to get a job at all' says the Guardian, Paritor have been hiring new graduates. 
But, how can we make the process of adapting to new approaches of working a smooth transition for both managers and graduates alike? The act of reflecting on our approaches can help us to understand how we must manage our expectations and exercise new practices that maintain essential communications. I asked my mentor and Managing Director for Paritor, John Potts, to reflect on his experience of managing new graduates during a work from home scenario…
'As a business, we were already using Microsoft Teams so were quick to adapt to the new technologies. However, it is, without doubt, harder to communicate and build rapport with new people through a screen.

Everything, even regular or impromptu check-ins feel a little more formal. It is easy to miss the subtle cues that tell you if someone is really understanding, and it can take more confidence to ask for clarity over a call than in a room, especially if you are new and you feel you are expected to understand. To counter this I am focusing, even more than I usually would, on checking understanding and ways to create an environment where it is good to ask questions and admit you have not understood. And, as lockdown restrictions have relaxed, the value of meeting face to face cannot be underestimated.' 
Graduate Perspective
As a newly on-board graduate, the same feelings of uncertainty emerge from conversations online. I sense that it is due to the artificial way in which I communicate with my new colleagues. Every Microsoft Teams call starts more rigidly and only becomes relaxed and organic once ideas start bouncing back and forth to produce that constructive synergy I crave as a natural-born writer and creative. To gauge a sense of character from my colleagues is even harder. 
All developments in relationships are slower and I am often concerned that I am not achieving expectations. I suppose any graduate would share these concerns, but they become more difficult to communicate over a webcam.
It is tough as a newly employed graduate to understand where there may be struggles for the rest of your team or for your manager. I have no way to measure the strain that adapting to a new online terrain has on my colleagues. I have no way of understanding where or why pressures emerge because I have no prior experience I can map these responses off.
It is now of greater importance than ever that our resources support our endeavours. My experience of joining a new company from home has taught me precisely how important our reliance on technology is to our livelihood and how important it is that our technology can support our business.
The Covid-19 graduates will have to adapt rapidly and sacrifice the mercies of natural interactions lost in digital translation. It is how we go about making the extra effort to use technological tools to talk, to reflect, and to understand one another that can improve communications for new team members. 
Communication
Trying alternative methods of communication can speed up a slow-building rapport, so we've listed our top tips for improving digital communications:
Journaling, reflecting, or bullet-pointing can help you to gather your thoughts and progress from one point to the next. 
Taking five minutes at the start of each video call to ask something about the other person can help you to develop a relaxed environment. 
As restrictions relax, routinely meeting in person aids in reminding one another of what it's like to talk face-to-face. This makes online interactions feel more human because you have the memory of a natural meeting to relax your approach to conversation.
Spend time sharing the business vision and plans with relevant support materials allowing plenty of time for discussion, questions, and explanations. Regularly return to this to help improve a mutual understanding. 
Agreeing on clear objectives and milestones will create a sense of achievement and success when these objectives are met. 
Be open about your concerns and embrace the challenge that there is nothing to fear. This builds trust and strengthens communication potential. 
Emma Anderson,
Customer Communications Executive for Paritor