As the lockdown restrictions continue to ease there is a key element of our lives that has been changed forever. Many workplaces will not be returning to a traditional office setting, Paritor included.
What is a Hybrid Office?
The hybrid office involves working from home most of the time, with office space made available for collaborative working when needed or beneficial. It's the office equivalent of a click and mortar business model, that we're seeing increasingly popular with tuition providers.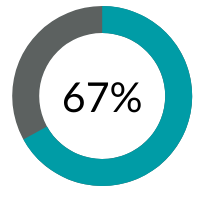 This new arrangement will become the new normal for many of us, with 66% of business decision-makers saying their company is considering redesigning their office space to fit with hybrid work.
A huge 73% of employees in the UK want the option of flexible remote working, however, 67% of employees still want an increase in in-person work or collaboration post-pandemic.
Data from The Work Trend Index*
---
Over the past year, no area has undergone more rapid transformation than the way we work. Employee expectations are changing, and we will need to define productivity much more broadly – inclusive of collaboration, learning, and wellbeing to drive career advancement for every worker.

Satya Nadella, CEO at Microsoft
---
5 Strategies for a Successful Hybrid Office
Empower people to make the most of extreme flexibility at work
Bridge the physical and digital worlds, with temporary office space and Teams or Slack
Combat digital exhaustion by limiting meetings and encouraging tea and lunch breaks
Rebuild a social culture within the company, with pub lunches and virtual social meetings
Rethink your employee experience, compete for the best and most diverse talent by offering them the things which matter most to them
Paritor's Hybrid Office
For Paritor, Covid-19 meant that we had to go from 100% office-based work to working from home every day. We have taken this in our stride, with Microsoft teams helping us keep in touch and collaborate, and semi-regular socially distant meetings.
From February 2020 to February 2021, Microsoft teams meetings increased by 2.5 times globally. With the average meeting time rising from 35 minutes to 45 minutes.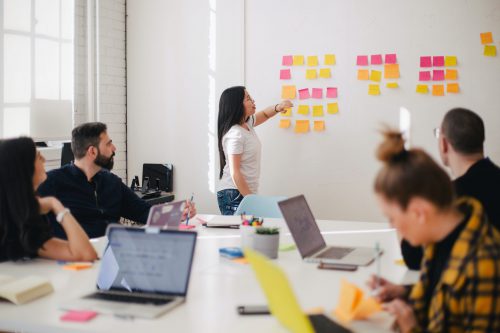 After much discussion with our staff, we have invested in a new virtual office space, as well as equipment for their work from home experience.
We can continue enjoying the flexibility of working from home but have the option to meet up and collaborate whenever we like by calling to book some space at our virtual office.
Working Remotely with Xperios
One of the many benefits of working with Xperios is that it easily facilitates working from anywhere. As it's a rich desktop app, you can add Xperios to your laptop and take it everywhere with you.
You can view and work on Xperios without an internet connection, although for other users to see your edits, you will need to get online.
Everything has been digitalised, there's no need to call the office and ask someone to check the paper registers, sign up forms or notes – it's all in the database.
An automated booking system via a secure login allows for sleek and easy applications, with no need for in-person meetings. Xperios also integrates payments allowing for monthly or termly direct debit payments, and it handles failed card payments and expired cards automatically.
Xperios is the fifth iteration of the Ensemble software that is used across the UK by tuition providers. After 25 years of providing software for music hubs and private music tuition programmes, Xperios offers a faster, more intuitive solution to tuition admin and can be used across tuition services. If you're interested in our Xperios software then get in touch.
*The Work Trend Index survey was conducted by an independent research firm, Edelman Data x Intelligence, among 31,092 full-time employed or self-employed workers across 31 markets between January 12, 2021 to January 25, 2021.