'Click and mortar' is a business model where a company operates both online and offline, a pun on the old brick and mortar store.
It was typically seen in retail companies using both online and physical stores. However, due to the pandemic, we are seeing it adapted for other business types. For example, within the education system teachers have had to adapt a teach online when needed and those options are likely to remain available from many tuition providers as we ease closer to a new normal.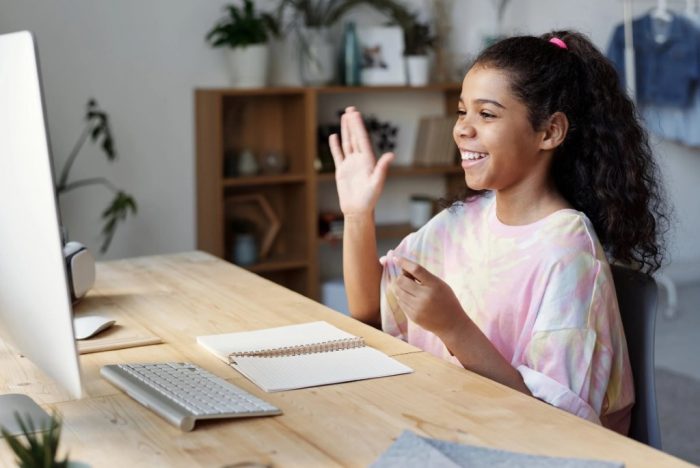 Advantages
There are many advantages to a click and mortar business model:
A further reach, helping to expand your customer base as you are no longer restrained by geography
Customers have the choice of face-to-face or online, depending on their preference
Time savings as you nor your customers are required to travel to a location
There are no time restraints that you may have had from venues as to when you can host a lesson
Saving both travel time and venue costs, online tuition is often more profitable than physical meetings
Click and Mortar can be a turning point for many types of companies, even tuition businesses. It's predicted that we will see more and more businesses operating partially online and partially offline, taking advantage of the increased opportunities online. This has been embraced much more quickly due to the COVID-19 pandemic, but it was the direction things were moving in without it.
Something you should definitely be taking online is your tuition payments.
What's Next?
Some see the return from lockdowns as a time to choose between keeping up online tuition or a decision to move back to the classrooms or one to one physical lessons that were the norm pre-pandemic. But should this decision really be up to you?
Your business depends on satisfied customers to remain successful, so the choice of how to serve those customers best should be based on information from your customers. The most likely result will be that some students learn more or prefer the convenience of online lessons and some prefer to be taught in person.
Some students may opt for a mixture, as your business grows you may have students who wish to meet in person at first, then move to online lessons once you have established a rapport. They may want to meet in person until they improve their at-home equipment to achieve a good quality lesson via online meeting software.
How Xperios can help
Xperios can help with your click and mortar business. With Xperios, you can set up and record your lessons, including where they take place. This can be both online or in-person.
Teachers can record attendance and delivery of lessons through their portal, without needing any administrative help. You can set up different lessons, including different prices for lessons depending on whether they are in-person or online. Xperios also has a new feature that will allow you to deliver the lessons through the software itself – coming soon!