If you'd like to reap the benefits of using social media for your tuition business but you're not sure what to post, here's an infographic covering some of the most popular things to post in your niche.
It's important to keep your students and their parents up to date with new information, but there isn't always news to share. Using social media for tutoring works best when you post regularly, so when you have no news to share here are some ideas of what else you can share with your followers.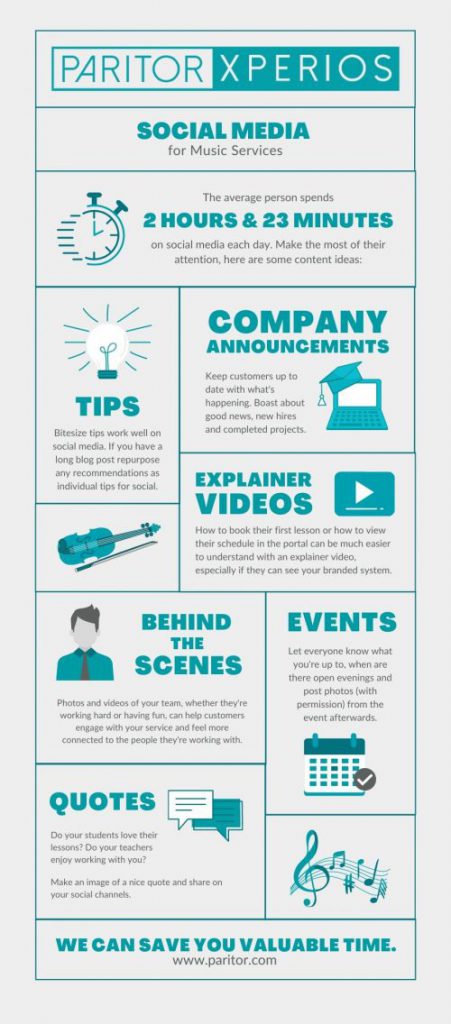 Copy the link above to share this blog with anyone who you think might find it helpful. If you'd like to follow our social media for more tips about succeeding in the tuition business then follow us here:
If you don't think that you have enough time to post on your social media, consider how important it is to your business to retain students and reach new potential students. If it's important, you should prioritise your social media presence. Are there other areas where you can save time to accommodate the time involved?
If you'd like to save time on admin like scheduling, communication and taking payments then Xperios is the right software for you.