An Interview With Simon
On November 20th 2020 we announced the name of the new version of our Ensemble software, Xperios. Xperios has been expertly crafted to bring customers a future-proof evolution of the Paritor software. But why did Paritor decide it was time to create an entirely re-designed version of their software?
This blog will explore the reasons for launching Xperios as well as why is the ideal solution to the modern-day performing arts tuition services' needs.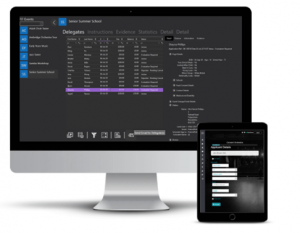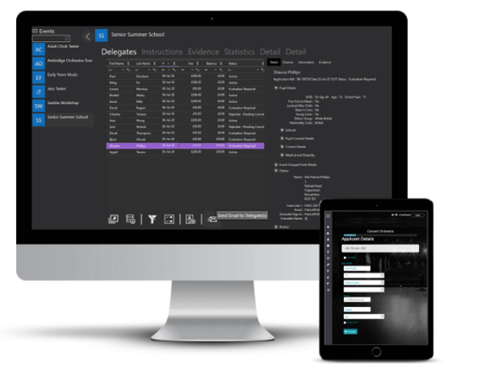 The Need to Update
Software would not continue to fulfil a requirement or serve as a useful tool if it did not update regularly. Software must respond to two essential factors:
The changing demand of customer expectations
The rapidly advancing changes in technology
Tuition services want a product that uses cutting-edge technology, a modern user interface, and automated systems for catering to their needs and their customer's needs.
Our ever more digitised world has created new expectations for ease of use, accessibility, support, and communications. Customers are becoming accustomed to a more inclusive service experience within which they can quickly alter what they receive, how this is communicated to them, and when.
Xperios allows users the ability to feel more in control of their experience and allows tuition services and their stakeholders the ability to provide an enhanced customer experience. We ask Simon Dutton, founder and chief architect for Paritor, how Xperios will provide this value for its users.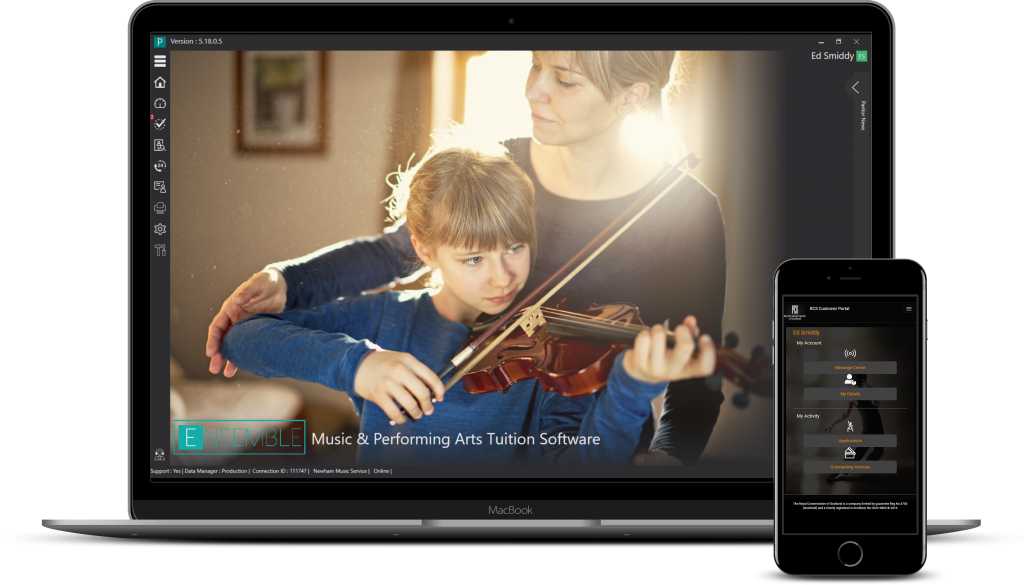 How has Xperios advanced in response to modern technologies?
We have been Microsoft Silver Partners for twelve years but this year, in recognition of the cutting-edge work we do, Microsoft invited us onto their Fast-Track programme. This is a fantastic achievement, giving us access to some of the very latest innovations and also a great reward for our dedication to the Azure platform. We're embracing high-tech approaches to building and updating our software by using cloud-based technology. This means faster and easier maintenance changes to keep the software relevant and up-to-date. Keeping up-to-date means meeting customer requirements.
Xperios is also compatible with different devices and can be used without an internet connection. We all want to be able to continue with our work undisturbed; offline and anywhere. Not being able to access your data because the internet fails can be a nightmare. Xperios is designed to avoid these moments of worry that take up valuable time. The beauty of an application over a browser for example is how transferrable it is across devices. Whether those devices have a consistent internet signal is irrelevant once the application is downloaded. Web-browsers always have the potential to be unreliable.
How has Xperios advanced in response to customer requirements?
Automated system processes and improved UI will allow tuition services to meet their customer's needs. When I say automated systems, I mean automated communications and payments. Setting up payments so that neither party has to concern themselves with funds is the ideal scenario. It's the reduction in tasks for all stakeholders that Xperios was made for.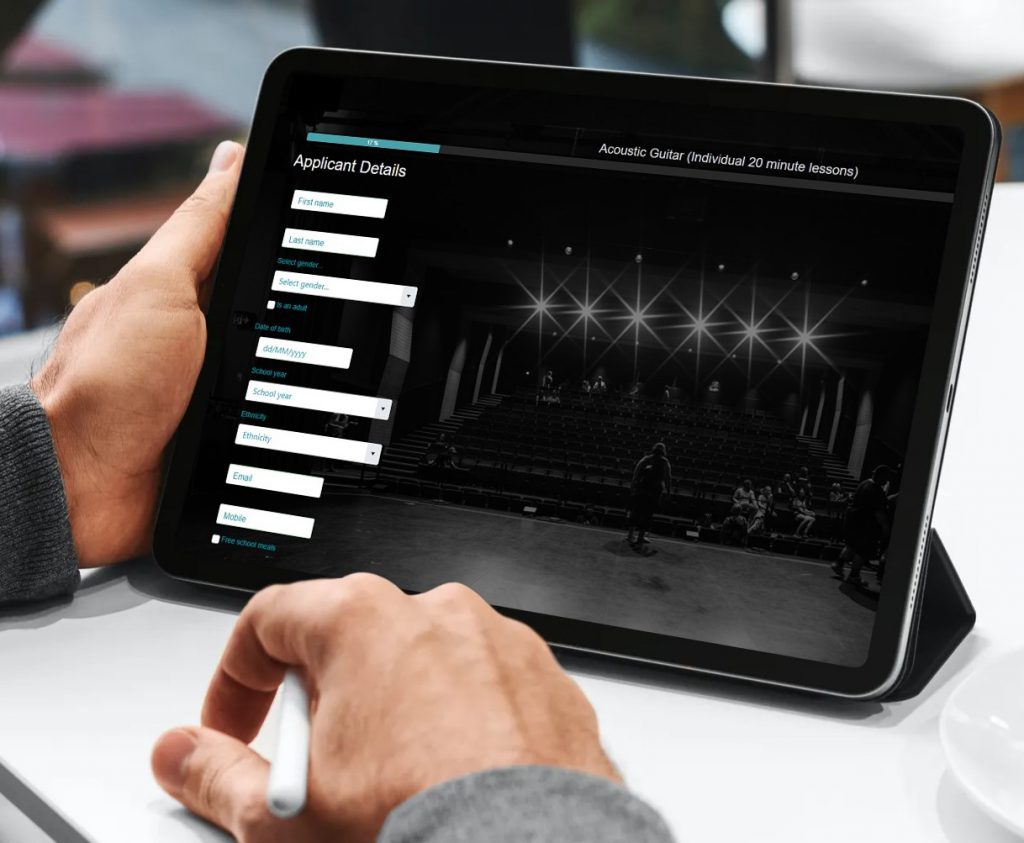 Automation is all about relieving pressure and saving time. Automated updates mean that customers feel communicated with and it hasn't taken up any of the administrator's time in doing that. Neither party is left feeling anxious about the situation and both have felt the benefits of an improved service.
Improved UI is also key in catering to everyone involved: administrators, heads of service, teachers, pupils, and parents. Xperios is logically and thoughtfully arranged for the software user in a way that makes it easier than ever to create the ideal experience for customers. All system processes are simple to manoeuvre and in-built.
What other features of Xperios would you define as built-in?
Xperios has responded to the rising customer demand for self-service by introducing built-in support and training materials. These are accessible around the clock and can support users in refreshing their system knowledge. Having built-in features ensures that everything the system has to offer remains in the spirit of accessibility. Embedding every component allows for the streamlining of more long-winded approaches to working. This in turn ties back into the idea of making life easier for every stakeholder involved with Xperios.
In response to the way learning has changed due to Covid-19, we've also built in a conferencing function and learning tools library. Although Microsoft Teams and Zoom do a fantastic job of catering to digital learning, these tools weren't designed to support the teaching of multiple students. Why confuse the situation further with multiple platforms? This makes for more convoluted ways of working that require more logging-in and more upkeep on the user's part. One platform that does it all guarantees the most effective approach to work. Xperios offers just that.
What is the most significant difference between Xperios and its predecessor, Ensemble?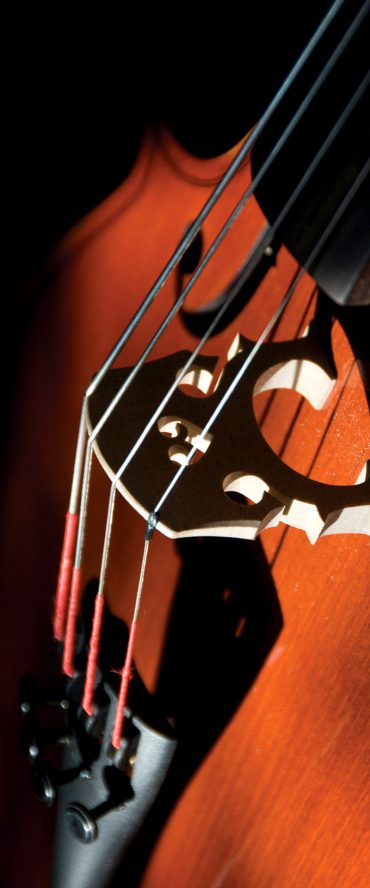 Xperios is designed to improve the experience of every stakeholder involved with the system in some way. Parents and teachers are more able to take control than ever before and manage the service they are receiving and providing. Yet, Xperios does even more than that in sharing its support. Traditionally, Paritor has always provided for music tuition services.
For over 25 years we've been supplying reliable software for this market. Now, the Paritor product is capable of supporting an even wider audience. Xperios is suitable for all performing arts tuition services, whether that be music tuition, dance, or theatre for a large organisation or individual. All software features can be turned on or off to create a more bespoke experience that is tailored to the service in question.
However, this isn't to say that Xperios can't do as much for music services. Xperios does everything that Ensemble could do and more! Xperios is simply the natural evolution from Ensemble; the next step in fulfilling the requirements of the tuition service market.