You'll often hear us talk about what our tuition administration software can do, and how it can help you streamline your business. What you don't hear is how we create this, what we use and why. Take a couple of minutes to explore this below and see why this matters.
1) Microsoft Silver Partners
Paritor are an accredited Microsoft Silver Partner. This means we are at the forefront of using the latest technologies, which enables us to create the best experience for you. Because we are a partner, we are supported long-term by Microsoft ensuring longevity for our products, service, and skills.
To become a Silver Partner Paritor team members have to be specialists in their products, undertaking and passing Microsoft exams. This ensures your business is in the hands of people who really know what they are doing. Paritor must also pass the requirements of training, performance, quality of service, and customer care – something only the top 5% of partners achieve.
Not only are you in safe hands with our product development and knowledge but also our customer service!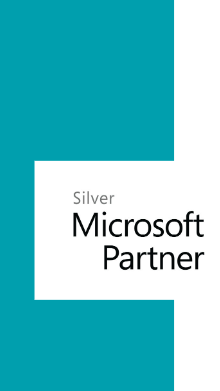 2) Microsoft Azure
By using Microsoft Azure to host Paritor's products and customer data, we offer and deliver a comprehensive suite of solutions with guaranteed up times. With Azure, all elements related to Information Security come included (I.S. is the latest buzzword), along with the latest technology in threat prevention and detection. Microsoft have some of the most stringent requirements for their passwords, along with the Two Factor/ Multi  Factor Authentication requisites. Not only that Azure has proactive threat scanning, identifying threats before they become them. 
Microsoft invests more than $1billion into its security research and development every year. That's every. single. year! Your tuition administration software holds thousands of pieces of confidential data that has to be held in a secure environment. By using Azure, all your confidential data is kept to the highest standards which means your data is always safe.
By hosting on Azure, it provides certainty of up-time, scalability, and security ensuring our services are never interrupted and always safe. How's that for quality!
3) DevOps (by Microsoft)
To efficiently plan our workflow for new features and updates we use a development platform called DevOps. This allows us to organise our latest projects and deliver them to our customers effectively.
DevOps helps us do this through project management tools, reporting tools, and automated version control (so everyone is working on the latest code). Working this way unifies the team and gives full visibility on what everyone is working on. Because of tools like this the Paritor Team are more efficient and effective, a better way of working for everyone.
Parts of the process are also automated through using DevOps, for example our automated tests. This ensures the best product is being released to production every time. Automated tests are implemented alongside our manual testing to minimise any issues that may arise from any new functionality or updates. In line with this, DevOps provides a continuous integration platform only releasing a new version after passing each step of our development process.
Planning our staff and work this way means our team can focus on building and maintaining the best tuition administration software and products for you and your teams.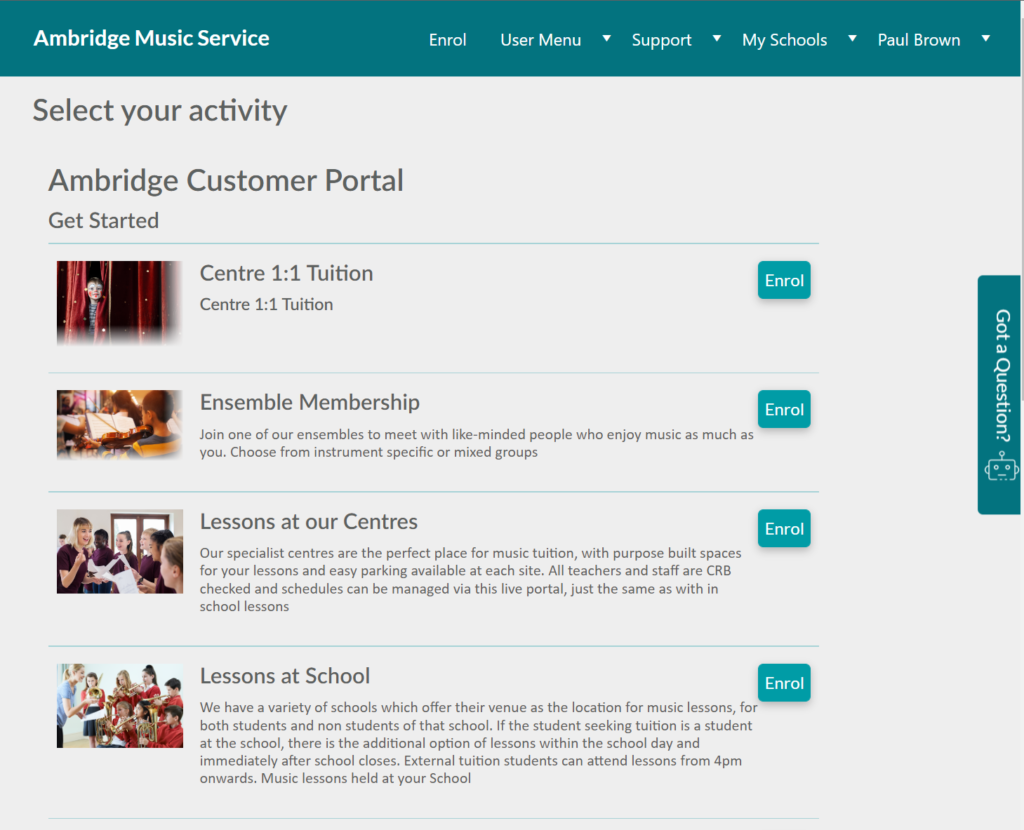 The Parent Portal.
Now in an online
brochure format with the ability to change themes to match your branding.
4) Blazor
Producing rich and user-friendly Parent, Teacher and School Portals is easy to do with our team's know how. Using products like Blazor makes it even quicker by providing predefined components which helps with the web design and functionality. We know how important ease of use and intuitive design are to you and your customers. We carefully pick the technology that we use to reflect this. After all, ease of use converts to more applications and enrolments and more income for your business.
We build our portals in a way that allows you to customise them to your needs. You can select the images and pick a theme that best matches your branding and guidelines, providing your customers with a seamless, user-friendly experience. And with Xperios, you can set the service type that parents select from and define the journey the system takes them through. 
Blazor is renowned for its speed of development which allows us to be more reactive to your needs, and continuously introduce new functionality. Blazor can do this as it's based on technology called SignalR. This enables the portal to load far faster than its alternatives, as there is no need to download the entire application to the browser. Apps utilizing SignalR run much faster than other web technologies improving user experience throughout the portal.
A responsive and intuative web portal that your customers, teachers and schools find easy to use removes any potential barriers and offers great customer service before they've even had any tuition with you. That's why we use these types of tools to give you and your customers the best experience. Tuition administration but not as you know it!
5) Cognitive Services
Through Azure we have access to its Cognitive Services. These are revolutionary cloud-based artificial intelligence (AI) services that we've integrated into the portals. With this, your customers can ask questions and the AI will find the best answer fit. This is based on pre-entered data entered in Xperios that you can customise and update at any time. You can even add different ways of asking the question for the AI to pick up. This Q and A feature will save your teams time, and still provide your customers with instant, exceptional customer service.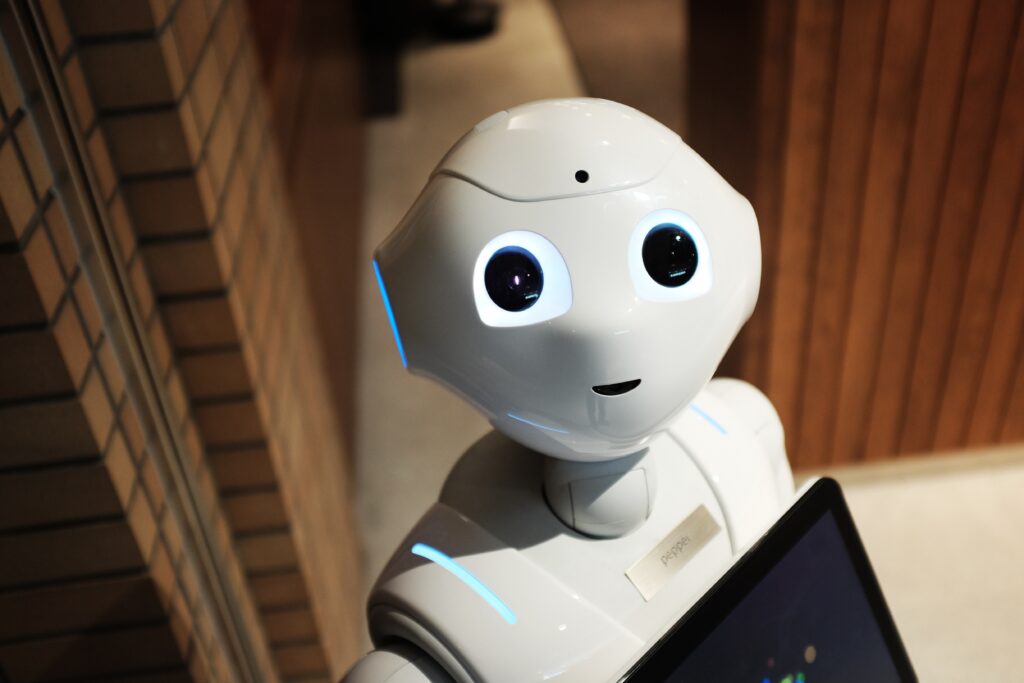 At Paritor we are using a range of the latest technologies. This means that with a range of tools, resources, and our team's knowledge, we can continue to develop and deliver the best tuition administration products for your needs (and your customers needs too)! 

Tuition administration has never been easier.
If you would like to discuss how we can help you, or to arrange an Xperios demo, just get in touch.
Did you know? Every Tuesday Paritor share helpful hints and tips about how to use our range of tuition administration tools on our socials. From how to order data, setting up your Q&A bank,  to emulating your customers and staff in the portal. To find our more click on the links below. Ensure to like, comment and follow!