How Software Portals Can Save You Time and Keep your Customers Connected
A self-service approach towards nearly everything we pay for or use in our lives is becoming increasingly popular.
As customers, we want to supervise and monitor exactly what we are getting. We want to be able to change our details quickly and outside of office hours. We expect to be able to make bookings and find out information at a time convenient to us.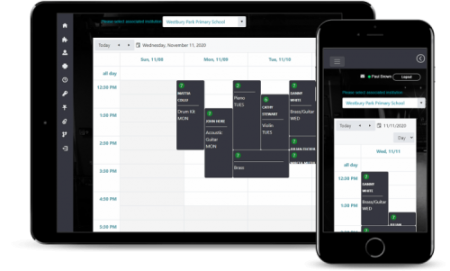 Thanks to the latest approaches to working and the newest technology, customers are able to oversee more than ever before! What's the best way to deliver a self-service approach, and how might it benefit your service? Well, this blog will be exploring how the power of software portals can set-up the ideal self-service approach with excellent results for both you and your team, but also your customers!
Saving You Time
Using software that enables you to make adjustments and collect data through a portal is convenient when it comes to reducing tasks and saving time that can be well spent on supporting the growth of your business or on other activities. A customer portal can do this by…
Ensuring accurate and timely communications: We all know the old saying time is money. Late communications or miscommunications can result in late payments from customers. By getting technology involved, you remove the likelihood of human error affecting interactions.
Generating automatic notifications: to remind customers of when they need to pay a bill, update their personal information, etc. This way, your customers have the freedom to make changes for themselves, and you save time on contacting your customers with reminders.
Allowing 24-hour access for customers to make changes and see information: One person's free time is another person's busiest period. Consider the diversity of your customers and give them all a fair chance at accessing the goods!
Reducing the number of customer queries and admin: This is due to the information and accessibility the customer portal provides. It means that those customers with more significant service issues can get the extra support time they need and deserve.
Making Payments Easier: There's so much admin involved in invoicing, taking manual payments and recording it all for up to date student records, tuition payment software makes your life easier
Keeping Your Customers Connected
Keeping up communications and remaining connected with customers is key to offering exceptional service. However, it's also important that you keep your customers connected to all the elements of the service their entitled to.
These connections should be straightforward and effortless. Eliminating potential customer mishaps or dissatisfaction also means removing future complications for you or your teams. A customer portal can do this by…
Ensuring portal users have 24/7 access to the latest information: Portals can be easily updated as and when things occur. Changes happen across the portal on every user's screen.
Allowing customers to oversee their tuition and determine whether their service has been satisfactory: This might be determined through data visualisations of progress or confirming when classes go forwards or need to be rescheduled to meet the required agreement.
Making booking onto something new even easier: Let customers save their login settings and personal details so there isn't the need to re-enter information. This could dissuade them from booking with your service in future.
Offering customers a secure environment where they feel in control! Customers often feel comfortable communicating through a secure portal that requires credentials for access. A login makes for a more trustworthy platform for communications compared to other methods.
How Can Xperios Help?
In our full and busy lives, it's vital that services offer connectivity and support to customers. A customer portal is key to offering that premium experience. Xperios provides a portal that can be controlled via the Xperios software.
The portal offers access for teachers, schools, parents, and pupils to up-to-date information via their own personalised view. Whilst teachers can reschedule classes and make lesson notes, pupils can receive communications from teachers and see changes to their schedules.
The beauty of an interconnected portal is the seamless customer experience it provides without adding to your workload. A portal is a connected space that helps users to feel part of a community or larger picture.