Tuition administration software streamlines the workload of tuition providers and allows them more time to focus on the tasks that need attention.
Reducing the number of hours spent on chasing payments, managing invoices, and sending out communications manually means every job can be completed efficiently. The disruptions of Covid-19 have only made the running of tuition services all the more challenging as new issues are raised and schedules become difficult to maintain. We have become more reliant than ever on technology to aid us in managing and running services and maintaining sufficient communications with customers.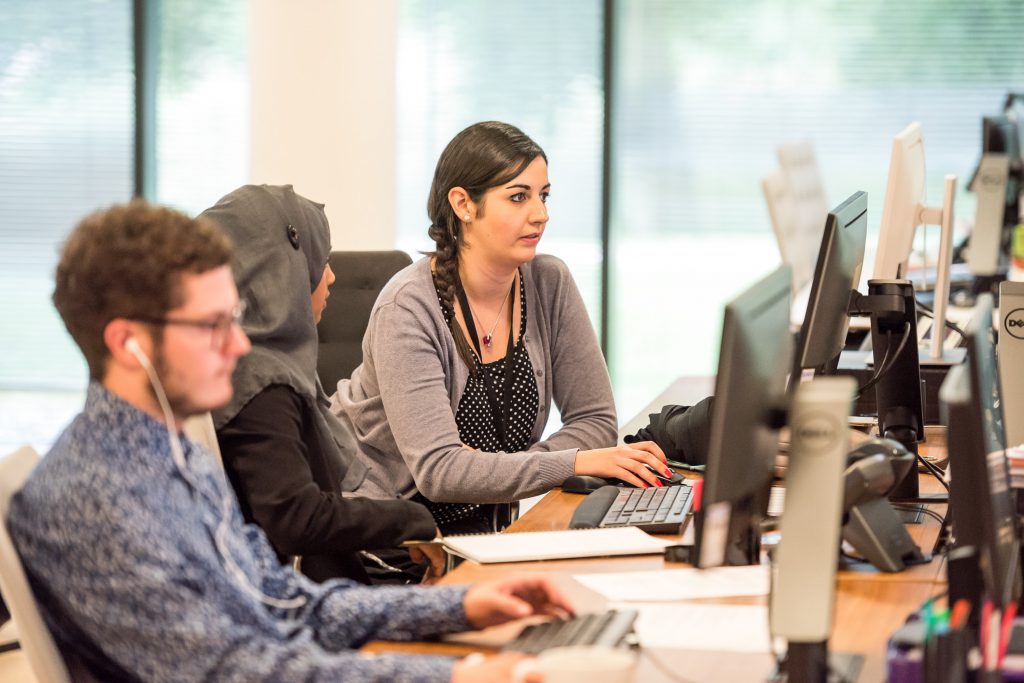 In this blog, we ask Simon Dutton, founder and chief architect of Paritor what his vision for the future of tuition administration software consists of and how he anticipates this vision can become a reality.
What are the common issues that you think need addressing for most tuition services?
Communications and dealing with payments can be time-consuming tasks that need immediate attention. By communications, I mean the relationship between all stakeholders involved in tuition. This includes schools, pupils, parents, teachers… As an analogy consider the communications that delivery tracking services provide. You are regularly updated on where your package is and can check up on its location within an instant. This allows you to feel more relaxed about the service being provided because you have received communications. You have been assured throughout the journey that your parcel will reach its destination as promised. When it comes to communications between stakeholders, the same principle applies. If we are able to strengthen the degree of communication between tuition providers, pupils, and parents and improve our capacities to track progress and express this, every stakeholder in the process is left feeling more contented.
There is of course a balance when it comes to information. We want to know enough about the service being provided without feeling bombarded with every detail. Knowing when to connect is the key here. There is a growing demand for this kind of service that is difficult for tuition services to maintain manually and with every customer. This is where automated messaging becomes essential to remedying communication demands en masse.
And why do payment processes need addressing?
Making payments an easy process is essential to a smooth-running service. Some of the most successful services we use every day make the act of payment effortless. This is done using automated systems that save time and reduce manual tasks. Managing small payments every month becomes a burden that is hard to keep on top of. A system that can manage these payments for you means your service can be far more adaptable. Without automation, tuition services need to manage cards expiring, changing payments, payment days, and payment holidays. Automation jumps these hurdles and saves teams and individuals precious time. The Paritor product is orientated around allowing people to pay regularly and automatically because of this.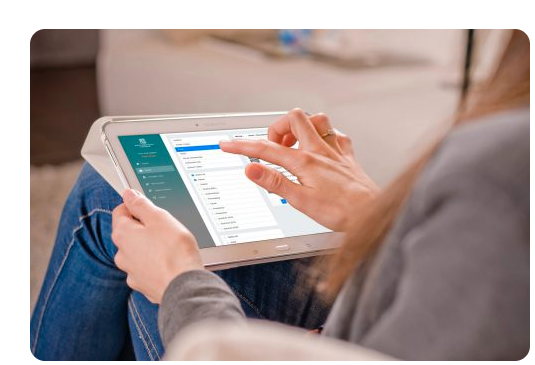 What else do you think automated functions can do to support tuition services?
We live in a world that operates at all hours. This is because technology has allowed us to connect globally and on a larger scale than ever before. If you have a query outside of office hours, automated responses and AI can provide the answers you need immediately. A service that operates permanently requires fast responses. Even if the answer can't be generated instantly, providing your customer with the knowledge that their query is being dealt with and that the answer is coming is a necessary reassurance. Automated systems allow services to reply right away and get back to customers with everything they need by tracking raised queries. The best administration software for a tuition service is one that can manage this element of customer interaction for you.
What else can the right software offer tuition services when it comes to managing communications and queries?
The rising customer demand for self-service and data control creates pressure for tuition services to offer this level of access. Every stakeholder wants to be able to manage their own information and update it, parents and schools alike. Why wouldn't they? For an example of self-service done well turn your attention to online suppliers such as Amazon. If I want to update my contact details I can make this happen in a matter of minutes. I share what is needed to give me the service and communications I want. This notion of self-service has become an essential ingredient for all tuition providers in the modern-day. Tuition services can offer this with the right software solution. Without it, updating contact information becomes a laborious task for both the customer and service provider.
How do you anticipate these solutions can be provided?
By allowing software to become a part of every stakeholder's life the solutions can remain at our fingertips. My vision is that everyone: teachers, parents, pupils, admin, etc. can play a part in the service being provided through software. A piece of software that offers up the facilities to remedy both customer and service provider woes. My vision is that one software can provide the tools for everyone. It can schedule and bill as well as aid teaching and lesson delivery. The Covid-19 pandemic has only spurred on the need for a piece of software that can cater for every aspect of a tuition service, all in one place.
Due to Covid-19, it is more important than ever to offer the best digital communications possible for lockdown mentoring at a time of disconnect. It is also essential that we are able to adapt and act quickly when restrictions and service capabilities change. Simon's vision tells us that for tuition services that run manually or that use several different tools to operate this can be a challenge. Finding the right software; an all-encompassing software that can provide the solution to every pitfall, is the only way to keep connected and feel in control as a service provider and as a customer.