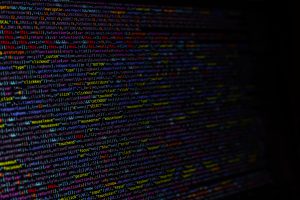 A database is only as good as the data within it.
Xperios offers you all the organisation that you need to manage complicated tuition service data.
It's important that the data in your database is well organised for Xperios to work at its best.
Merging Duplicates
Xperios is all about saving you time.
We've built lots of AI (artificial intelligence) into the software, if you have duplicates in your contact data, based on their name and contact details it will detect and merge these entries for you, without you having to lift a finger.
There are some occasions where you could create similar records for the same student by accident, so instead of trawling through data to find them, we've created a standard query to help you find them.
It's also possible that the parents applying for classes could submit multiple applications for their children, and we've created a query for that too, to save you time.
Running Queries
You can create queries to produce tables of your data, which you can then amend. These appear in your dashboard. Some come as a standard, or you can create your own.
To help resolve the common human errors in your database we've added some queries to Xperios to identify and remove duplicate records.
To run a query, go to your Dashboard menu:

Click on the folder icon:

You can view or filter. Once you have selected the filter you wish to run click the Run Query button.
Similar Records
Now that you know how to run queries on your data, this is the query you need to use to identify records that closely match within the data: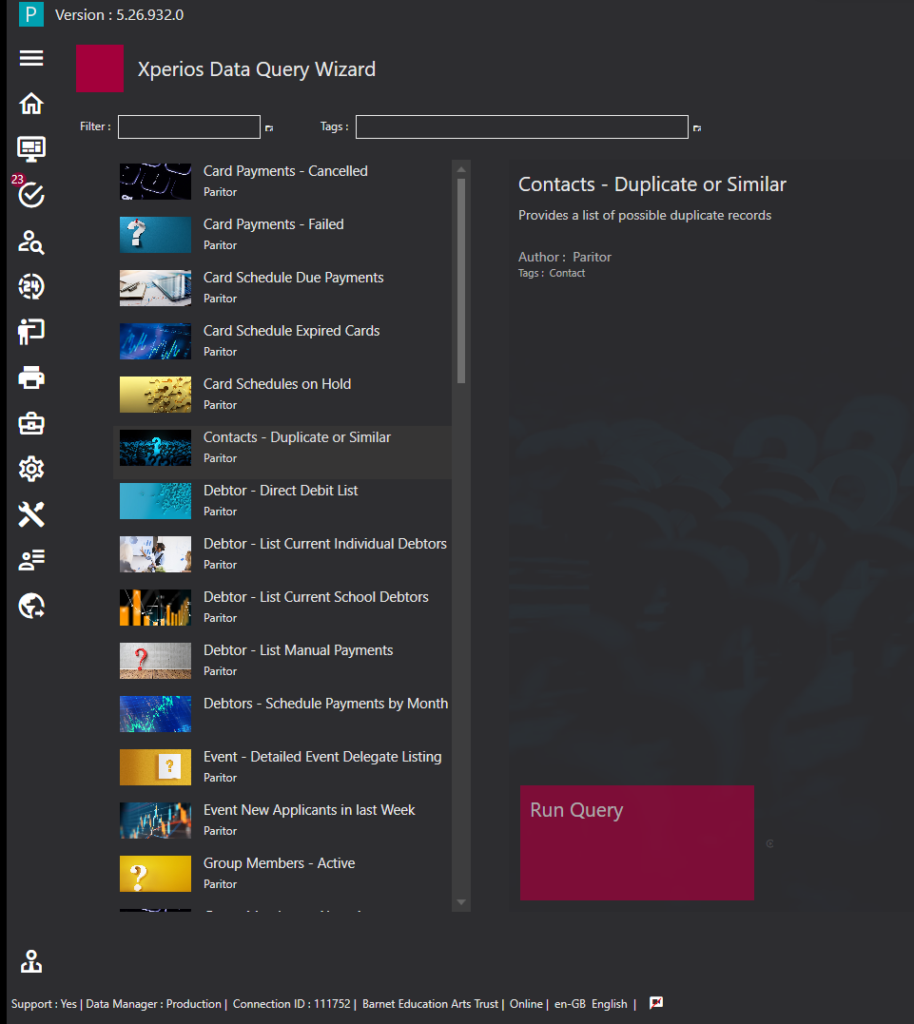 This query will identify and entries in your data that have the same name, address or phone number but aren't entirely a duplicate.
You can then find these entries in the contact section and delete the incorrect entry, or amend the details so they are identical, then the system will automatically merge the two records for you.
Multiple Tuition Applications
This query will show you any entries in your data that have been selected twice for the same tuition.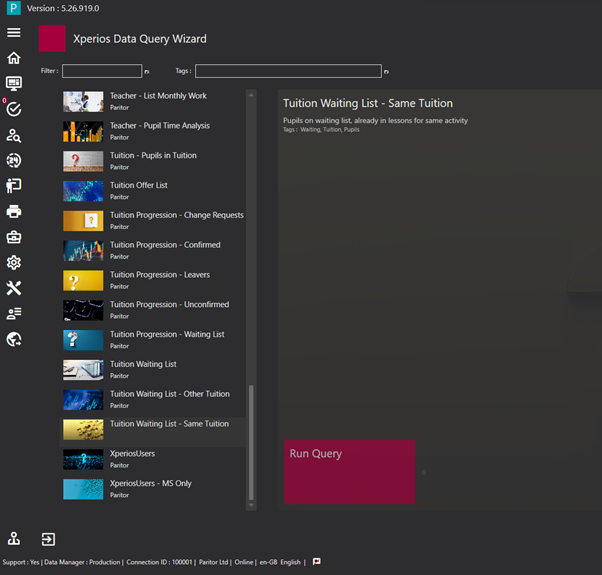 Once you have run the query you will be presented with a table detailing all the duplicated records. One may be in the class already and have duplicate applications pending to be approved.
From here and you can easily edit, remove or merge these records to improve your data.
If you would like to learn more about standard queries or how to run your own custom queries then please get in touch.